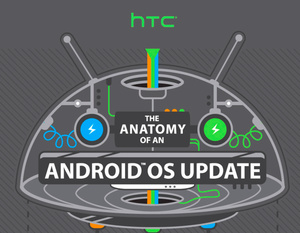 HTC
has released a long and thorough infographic explaining the update process for your
Android
devices and why they usually take a really, really long time.
Titled "The anatomy of an Android OS update," HTC shows off either the 8, 9 or 12 step process to get an update and includes carrier device updates, unlocked device updates and Google Play/Nexus edition updates.
One of the biggest criticisms of Android has been its fragmentation, exemplified by Android 2.3 (which was released in early 2011) still having 24 percent share of the Android market.
Check the infographic here: