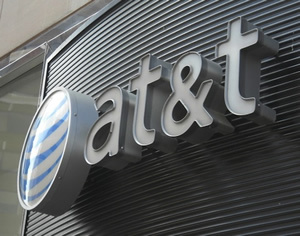 T-Mobile, which has not-so-quietly been taking back subscribers from rival carriers, seems to have struck a nerve with the U.S' second-largest carrier, AT&T, which is now offering up to $450 to users that switch over.
AT&T
has offered
up to $250 for smartphone trade-ins along with $200 credit per phone line.
T-Mobile started a revolution last year when it eliminated contracts, instead making subscribers purchase their own phones (or finance them) in exchange for much cheaper monthly rates. The company then introduced "Jump," a program that allows customers to upgrade their phones twice per year at a cost of $10 per month. Finally, the company killed off international roaming data fees and dropped the price on minutes and texting when roaming.
The U.S.' third-largest carrier, Sprint (Softbank), appears to be readying a bid for T-Mobile, and such a merger would create a company large enough to properly compete with Verizon and AT&T, which have created a duopoly in the nation.