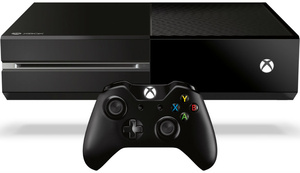 Microsoft
has announced that the company sold 3 million Xbox One consoles in 2013.
The system launched at the end of November and quickly reached 2 million units sold by December 11th. The pace did not slow down too greatly as it took just over two more weeks to reach the 3 million milestone.
Says
Microsoft:
"Over 3 million Xbox One consoles were sold to consumers in 13 countries before the end of 2013. It's been incredible to see Xbox One selling at a record-setting pace for Xbox, and we were honored to see Xbox One become the fastest-selling console in the U.S. during our launch month in November. Since our launch, demand for Xbox One has been strong, selling out throughout the holidays at most retailers worldwide. We are continuing to work hard to deliver additional consoles to retailers as fast as possible."
Sony
announced that its
PlayStation 4
had reached 2 million sales in 16 days from mid-November launch but has not disclosed figures since.