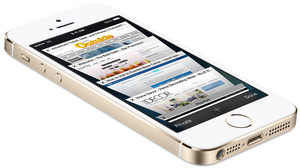 The chief executives of Apple Inc. and Samsung Electronics have agreed to attend a mediation session in the coming weeks as they prepare to go to trial in a patent row.
The meeting will take place sometime between now and February 19, with only in-house lawyers accompanying Samsung CEO Oh-Hyun Kwon and Apple CEO Tim Cook. Legal teams for both consumer electronics firms
reportedly met on January 6
to discuss settlement opportunities.
The mediation agreement comes ahead of a trial showdown in March over Apple's claims that Samsung infringed its patents in the design of its Galaxy-branded mobile devices.
U.S. juries have so far awarded Apple around $930 million in damages in previous trials between the two.