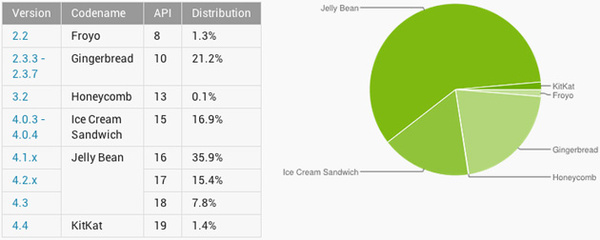 As they do every month, Google has released the latest market share figures for every version of
Android
.
Android
Jelly Bean
, which encompasses versions 4.1.x through
4.3
.x, now has 59.1 percent share, far and away the most of any version.
Gingerbread, versions 2.3.x, despite being released over two years ago, still has the second largest share, at 21.2 percent but the percentage continues to drop every month slowly.
KitKat, version 4.4, rose to 1.4 percent as it remains available on less than a handful of devices but that figure is also expected to grow significantly in the coming months.
Check the full stats
here
.