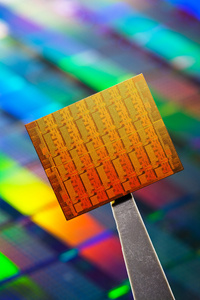 This week,
Intel
has announced it will slash 5350 jobs in 2014, a full five percent of its workforce, following another poor year for traditional PC sales.
"This is part of aligning our human resources to meet business needs,"
spokesman Chris Kraeuter
said
. The company has a global workforce of 107,000.
The layoffs may include voluntary programs and retirements with severance, says the spokesperson.
Intel, to offset the reduced PC sales, will focus instead on low-power chips for phones and tablets and other faster growing areas like data center technology. Smartphones and tablets are dominated by Qualcomm and
Samsung
chips, but Intel has been increasing their share, especially through Windows 8.1 tablets and devices.
Additionally, the company also said this week it would not be building its $5 billion factory in Arizona that was set to produce 14nm chips and said instead that the existing factories will be re-fitted.