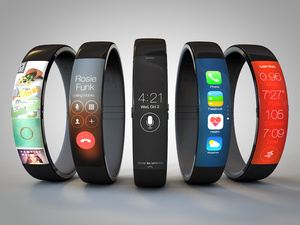 New reports
claim
that
Apple
will debut its oft-rumored
sapphire
displays for the upcoming iWatch, rather than on the iPhone 6 as previously rumored.
The protective sapphire layer is said to be better than the market standard, Corning's Gorilla Glass, and Apple already uses it for its Touch ID fingerprint sensor.

Last year, Apple invested $578 million on sapphire, having GT Advanced Technologies build a manufacturing plant for the material in Arizona.

Sapphire coatings, like those created by GT, are extremely scratch resistant and can also resist breakage, both of which will be very important for a smartwatch.

Apple is expected to launch the iWatch later this year after over two years of rumors and leaks.