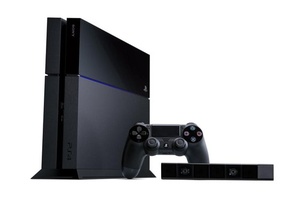 Sony
has made gamers happy by promising there will be over 100 games released for the
PlayStation 4
console during 2014.
The titles will be both physical and digital-only releases, and will include smaller indie titles, as well.
Sony made the announcement during their Media Preview Event, where they made numerous other announcements.
Among the stats are 1.7 million hours of gaming have been live streamed and there's been over 172 million hours of online gaming since launch.
Here's a fun fact: More than 100 PS4 games are planned for release in 2014. Stay tuned for more updates from today's media summit

-- PlayStation (@PlayStation) February 10, 2014