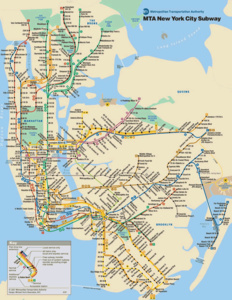 Last year, Transit Wireless started bringing Wi-Fi and cell service to New York City's bustling subway system.
Starting in March, 40 more stations will get the treatment including some of the most popular in the city: Grand Central Terminal and 34th St. Herald Square.
The rollout is expected to be completed by June and will give millions of annual subway riders access to their T-Mobile, AT&T, Verizon and Sprint service, along with Wi-Fi.
"Hundreds of millions of new annual subway patrons will soon receive the benefits of having all the major wireless carriers AT&T, T-Mobile, Verizon Wireless, Sprint and Wi-Fi service in underground stations – including Queens. This is a huge benefit to all the visitors and tourists that come to New York City every day,"
said
William A. Bayne Jr., CEO of Transit Wireless.
"We are not only extending our network to all underground stations in Queens and additional stations in Manhattan, we are setting the stage for future innovations that will provide riders with an enhanced experience in the New York City subway system."
You can check what stations currently have or will be getting the cell/Wi-Fi service
here
.