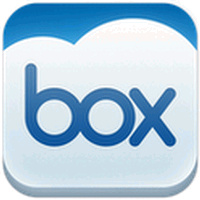 Cloud storage and collaboration company Box has projected that its revenue will double this year to $200 million, ahead of the company going public.
Box is likely to IPO in the coming two months, and will make a prospectus available in the coming weeks.
CEO Aaron Levie
has quietly
begun increasing the company's sales staff to promote the service to enterprises that are now shifting to the cloud.
Box is one of the most highly funded startups since its humble founding in 2005 by two college students. Major investors include Mark Cuban, Draper Fisher Jurvetson, Meritech Capital Partners, Bessemer Venture Partners and Andreessen Horowitz and Salesforce.com Inc.
Competition
Despite its strong funding, the company has its fair share of competition.
Dropbox
,
Apple
, Google, Amazon,
Microsoft
and others all offer cloud sharing solutions.
Some of these companies offer the cloud storage for free for customers of their services, which control a large portion of the consumer market. Businesses are different, and Box is trying to control that market.