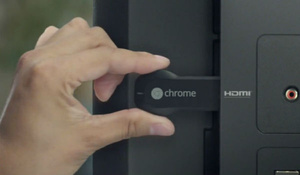 Google has confirmed that its popular Chromecast
HDMI
dongle will be headed to "many more countries" in the next month.
Android/Chrome boss Sundar Pichai, speaking during the company's SXSW keynote, noted the timetable for the global releases.
Pinchai
noted
that sales were in the "millions" of units, and unit sales growth has continued rapidly.
Google recently made the SDK available to developers, so the device's limited applications should see an increase in the near future. A global expansion should help in that department, as well.