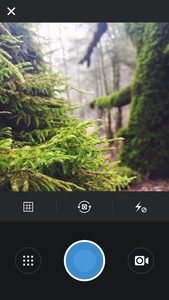 Instagram has put together a major update for its
Android
app.
The app was first launched in April 2012, and is now supported by most Android devices (unless your device is really old), but there have been very little improvements to the aesthetics of the application.
Says Instagram
of the new update:
"These changes mean a faster, more responsive app. Your profile screen now loads twice as fast, and we've cut the overall app size in half to increase speed throughout Instagram.

By making our design cleaner, we've also made Instagram for Android easier to use. We've simplified our visuals throughout our app, making use of valuable screen space for small devices and feature phones and rearranging our design to keep buttons within easy reach as you navigate the app on a larger device.

It's the same Instagram for Android you know and love--faster, cleaner and easier to use than ever."
In practice, you'll see an updated and redesigned camera screen and icons which will look similar to what
iOS
users see. Outside of the look and feel changes, there are no added features with the most recent update.