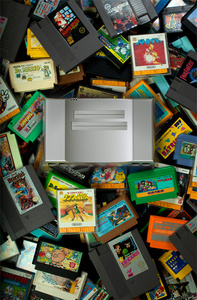 Analogue Interactive has announced their aircraft-grade all-aluminum
NES
console dubbed the Analogue Nt.
The hardware will be heavy at 3 pounds, and has been "designed around the heart and brain of the original NES." Gamers will be sad to know that emulation is not featured (but could possibly be supported).
Founder Chris Taber
added
:
"The NES has an incredibly rich history to explore. I think it's the most iconic video game system of all time -- a pivotal part of video game history. There are over 2,000 games for the NES, Famicom and Famicom Disk System. I want everyone to be able to explore them all, with no emulation. With videophile and audiophile quality ... We created the Analogue Nt to experience this pivotal part of gaming history with the quality and justice it deserves."
In addition, the console has four-player support and will "output the highest quality analog video signals possible"
due to being RGB
.
As far as the design goes, Taber adds that the company used 6061 aluminum, the same that
Apple
uses for its MacBooks.