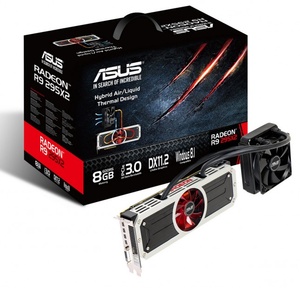 The much-anticipated Radeon R9 295X2 'Vesuvius' has been unveiled in leaked press images, along with its specs.
Built first by
Asus
, the 295X2 features two Hawaii XT cores with GCN 1.1 architecture, with the GPUs featuring 2816 x 2 stream processors, 176 x 2 texture mapping units and 64 x 2 Raster Operators.
The GPUs each have 4GB GDDR5
RAM
, totaling an impressive 8GB of GDDR5 running a "512B X 2 memory bus that is clocked at 1250 MHz effective clock speed."
As far as display outlets go, there are four Display Ports and a
DVI
port. 4K and multiple monitors should certainly not be an issue with the card.
To cool the beast,
AMD
has begun using their Project Hydra
hybrid
cooling system. The card has a 120mm radiator that must be installed into your PC with two fans that lead to two 38cm coolant pipes.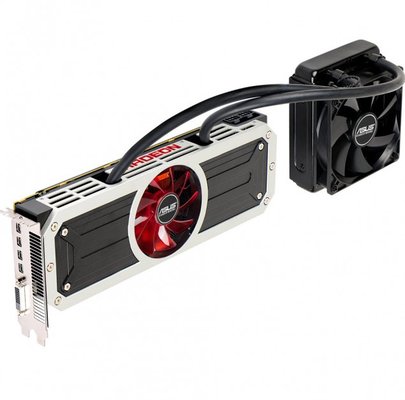 Source:
Original report: WCCFTech