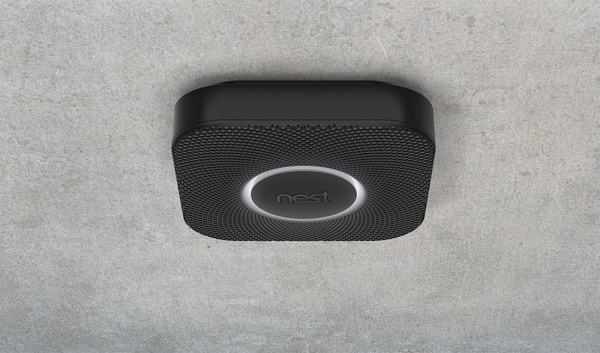 Google's Nest has halted sales of its Nest Protect smoke alarm and carbon monoxide detector after discovering a flaw that could delay an alarm going off during a fire.
The Nest Protect: Smoke + Carbon Monoxide alarm is a smart connected device that aims to replace old fashioned smoke alarms. Among its features is 'Nest Wave', which is the ability to disable an alarm by waving at the device.

During routine rigorous testing, Nest discovered a potential flaw that called into question whether Nest Wave could be unintentionally activated. In the worst case scenario, a flaw of this nature could delay an alarm sounding if smoke was detected.

It is important to remember that no reports of such a scenario have been made by any Nest customer, and that this potential flaw was discovered in-house.
Due to internal concerns, Nest has decided to temporarily halt sales of the Nest Protect device, and is taking steps to secure devices already in homes.



If you have a Nest Protect active and connected to a Nest Account via Wi-Fi, Nest Wave will be automatically disabled within 24 hours. If you have an inactive and unconnected Nest Protect in your home, you are urged to turn it on and connect immediately so that Nest Wave can be disabled.

In a scenario where a Nest Protect cannot be updated remotely to enable Nest Wave, the company is offering a full refund.

Until Nest fixes the flaw with Nest Wave so that it can be re-activated and used safely, the device will not be sold.

"We're enormously sorry for the inconvenience caused by this issue," said Tony Fadell, chief executive at Nest.

"The team and I are dedicated to ensuring that we can stand behind each Nest product that comes into your home, and your 100% satisfaction and safety are what motivates us. Please know that the entire Nest team and I are focused on fixing this problem and continuing to improve our current products in every way possible."