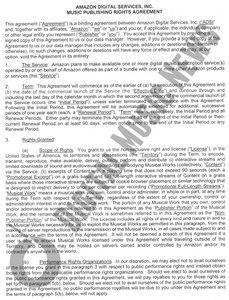 According to a new leak, it appears that Amazon's oft-rumored unlimited
streaming
music service could launch as early as next month.
Sources have posted part of a licensing agreement, claiming it was obtained from a major music publisher, which states that Amazon is planning to launch "one or more digital music subscription service(s)."
In addition, the services would be made available as part of a "bundle with one or more other Amazon products or services." This suggests the service will be bundled with Prime, the $99 subscription package that gives access to the free Prime Video catalog, free 2-day shipping on millions of items, and free Kindle books and more.
The contract also says that Amazon could offer free access to the streaming music, but with limitations, likely if you do not want to be a part of Prime. The limits could be as low as one play per free track.
If accurate, the sources claim that the contracts must all be signed by May 1st, meaning the service could be available starting next month.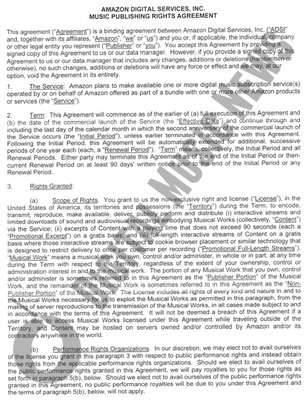 Source:
Here's the Contract for Amazon's Upcoming Streaming Service Digital Music News