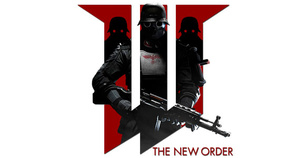 Thanks to the new
Wolfenstein
: The New Order FAQ, we know the upcoming DOOM beta will only be available for the PS4, Xbox One and PC, leaving out older consoles like the PS3 and
Xbox 360
.
Developer Bethesda snuck the news into the FAQ, along with the news that codes for the beta that are included with pre-orders of Wolfenstein will be codes for the console you bought the game for. For example, if you pre-ordered Wolfenstein for the PS4, the DOOM beta code will only be good for the PS4.
Bethesda also says that pre-ordering is the only way to guarantee access to the beta. That guarantee does not include also retailers though:
"Other digital retailers' processes and/or participation may vary. We suggest contacting your preferred retailer directly for additional information."
While Wolfenstein: The New Order releases May 20th in NA, it is still unclear when the DOOM beta will launch.
Source:

'DOOM' Beta Only Available on PC, PS4 & Xbox One Gamerant