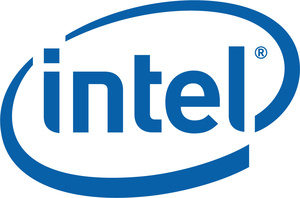 Intel
has shown off some interesting new chips this week, including a 64-bit
Android
kernel and a new
SoC
aimed at Chromebooks and other low-end PCs.
Codenamed 'Braswell,'the new SoC will be the successor to the current-generation Bay Trail processors found in Chromebooks and cheaper Windows PCs. The new SoC will be built on the efficient 14nm manufacturing process and will offer improved performance along with better power efficiency.
The 64-bit Android kernel is optimized for Intel Architecture (IA) devices and Android 4.4, even though the OS is 32-bit.
"With this release, the company ported, validated and tested the Android Open Source code on IA, taking on the work that developers typically would need to do on their own. This release will provide the ecosystem with 64-bit kernel support for development of next-generation devices,"
says the company.
Finally,the company discussed two other mobile chips: The SoFIA 3G and the Intel XMM 7260. The 3G is a dual-chip SoC aimed at low-end smartphones. The XMM has five-mode support, including the Chinese 4G TD-
LTE
and TD-SCDMA networks, which should increase Intel's potential base significantly.
Source:
Original Report: Cnet