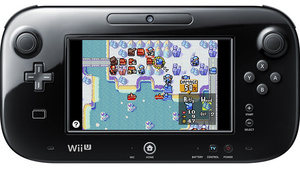 Nintendo is bringing Game Boy Advance titles to the Wii U Virtual Console throughout April, including some titles that will be instantly familiar to GBA gamers.
The first wave of GBA games heading to the Wii U includes Advance Wars, Mario & Luigi: Superstar Saga and Metroid Fusion. Those three titles will be launching on April 7, and priced at $7.99 each.
On April 10, Nintendo will also offer Kirby & The Amazing Mirror and WarioWare, Inc., while F-Zero: Maximum Velocity ($6.99) and Golden Sun will be available from April 17.
Yoshi's Island: Super Mario Advance 3 will be available from April 24.
Nintendo will also offer Super Mario Bros. 3 on Wii U and Nintendo 3DS for $4.99 from April 17, bringing back one of the most celebrated Super Mario games in the history of the franchise.
More details from:
Nintendo.com