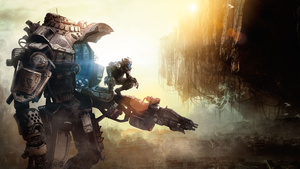 The Xbox 360 version of Titanfall has already been on sale for a couple of days from some retailers, though the copy will be useless until launch day.
Titanfall
is an online-only multiplayer game, so unless you are connected to the servers while playing there is nothing you can really do with it. While some retailers broke the street date for the game by a few days already, customers will be disappointed when the put the disc in an Xbox 360 console and find that the servers won't be online until Tuesday, April 8.
The Xbox 360 version of Titanfall was supposed to be released in early March, but EA
pushed back the launch until April 8
.
On Xbox One and PC, Titanfall is developed by Respawn Entertainment, while the Xbox 360 version is developed by Bluepoint Games. The developer and publisher are promising as good an experience as possible on Xbox 360. It requires a 1GB install on Xbox 360 consoles with a HDD.