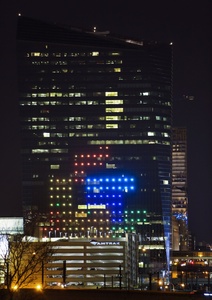 Hundreds of old school gaming fans got a treat yesterday when they were able to play Tetris on the side of the 29-story Circa Center in Philadelphia.
Images of the giant, colorful Tetris shapes were created by the building's embedded LED lights in its external glass facade.
Anyone looking to play used joysticks to maneuver the giant lights. The game was part of the citywide series of events dubbed Philly Tech Week.
Tetris was also chosen to celebrate the upcoming 30th anniversary of the game. Frank Lee, an associate professor of digital media at Drexel University, oversaw the project.
"This project began as a personal love letter to the games that I loved when I was a child - Pong last year, Tetris this year. But it ended up as a way of uniting the city of Philadelphia,"
Lee added.
Lee, who is already the Guinness World Record holder for the world's largest architectural video game display, made a similar stunt by playing Pong last year on the Circa Center.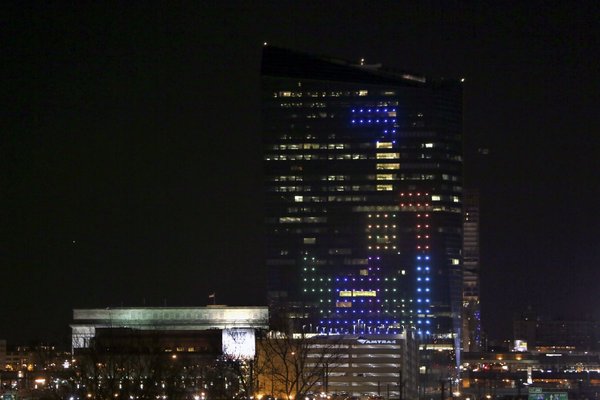 Source:
AP News