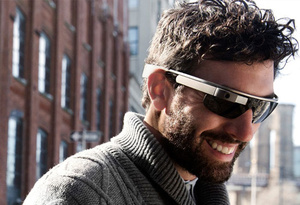 Google has announced that it sold out of Google Glass stock that was made available to consumers for the first time yesterday.
As part of its tax day one-day-only sale, anyone in the U.S. could purchase the $1500 eyewear on a first-come, first-serve basis. New "Explorers" received a free pair of glass or sunglass frames.
Google did not reveal how many units were up for sale, and everyone who wanted to get one appears to have been able to. The white colorway sold out first, followed by grey, black, red and blue.
Posting a bit past midnight, Google wrote:
"Welcome to our new Explorers! All spots in the Explorer Program have been claimed for now, but if you missed it this time, don't worry. We'll be trying new ways to expand the Explorer program in the future. You can sign up below to stay updated. That's all for now, folks."
The limited rollouts are expected to continue before a full launch either later this year or early next year. Currently, Explorers must apply as developers.