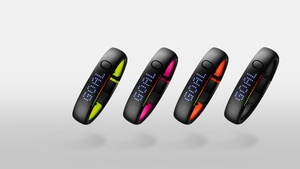 Following a report that the company was shutting down its FuelBand digital sports division and laying employees off, Nike has confirmed a "small number" of layoffs but denied the division was being ended.
"The Nike+ FuelBand SE remains an important part of our business,"
says the company.
"We will continue to improve the Nike+ FuelBand App, launch new METALUXE colors, and we will sell and support the Nike+ FuelBand SE for the foreseeable future."
To that end, Nike could be suggesting that there will be no future FuelBand bracelets in the future, and other sources claim Nike is just waiting to wind down its remaining inventory while it decides on the future of the unit.
The bracelets have high expenses, low margins and sales have been moderate. Sources also claim Nike has had issues attracting the engineering talent it would need for future devices. The device also lacks an
Android
app, alienating a huge portion of the population.
Source:
Re/code