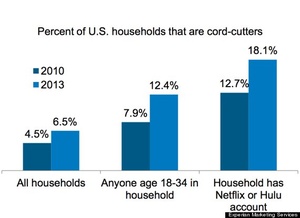 According to a new Experian Marketing Services study, cord cutting is definitely on the rise, especially among those with popular
streaming
services like Netflix and Hulu Plus.
The study reveals that 6.5 percent of U.S. households cut the cord in 2013, leaving their cable TV service for good, up from 4.5 percent in 2010. This amounts to almost 8 million.
If you are a subscriber to Netflix or Hulu, that figure jumps significantly, with 18 percent of Americans using those services having effectively cut the cord.
Perhaps most dramatically, in the 18-34 age range, the number is closer to 12.5 percent of all households.
"The young millennials who are just getting started on their own may never pay for television,"
said John Fetto, a senior analyst at Experian Marketing Services.
"Pay TV is definitely declining."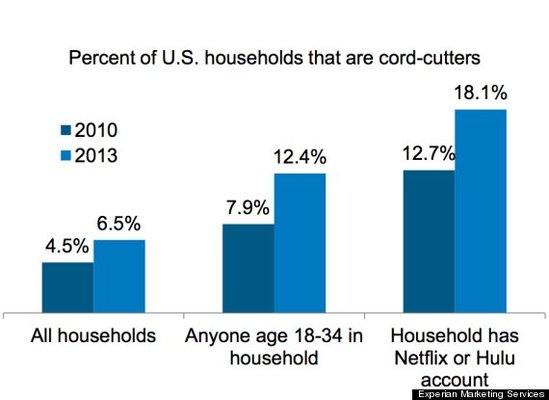 Source:
HuffPo