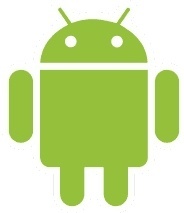 According to multiple reports, Google has an "
Android
Silver
" program in the pipeline, one that will replace their own Nexus devices.
OEMs invited to the Silver program will build reference devices (like the
Nexus 5
and Google Play Edition devices) and the partnerships will be incentive-driven.
Reportedly, the incentives include indirect payments through marketing and in-store displays with trained Google employees. To be part of the program the devices must be as close to stock as possible, or potentially if there are apps pre-installed, that they can be uninstalled easily.
For consumers, this means that Android updates will come a lot quicker than current methods, where some smartphones and tablets needs months if not years to receive the latest
Android operating system
update. Additionally, Google is said to be spearheading hardware advancements, as well, including better water proofing, better voice recognition and improved display resolutions.
Early partners are expected to be
LG
and
Motorola
, companies that have not invested tens of millions in their own Android user interfaces (like
Sony
,
HTC
,
Samsung
).
Source:
Crunch