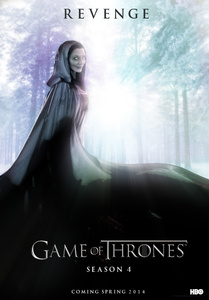 HBO's wildly popular Game of Throne has set yet another record for BitTorrent sharing after the latest episode was spread across the world.
Game of Thrones is already a heavily pirated TV show due to its exceptionally large fan base, and HBO's reluctance to license it to streaming services like Netflix.
It is extremely popular on torrent sites, and has been breaking records during the airing, and subsequent uploading, of episodes of recent seasons. The latest episode of Game of Thrones is estimated to have been downloaded around 1.5 million times within a day.
That's not the big deal however, the big deal is that the Demonii tracker reported that over 200,000 people were sharing one single torrent for it at the same time. 163,496 were sharing a complete copy while 43,558 were still leeching.
207,054 is pretty impressive, but probably won't give HBO much reason to be happy.
Read more:
TorrentFreak