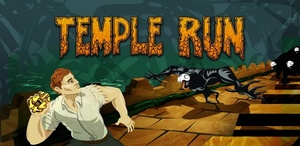 Developer Imangi Studios has announced today that their hit 'Temple Run' series has reached 1 billion downloads.
The series is now the second to reach the significant milestone, following Rovio's Angry Birds franchise.
Imangi says the number includes Temple Run and Temple Run 2, but not their Disney spinoffs like Oz.
The studio also says 60 percent of its players are female, and 36 percent of all downloads came from China. The next largest market was the U.S. at 21 percent.
Source:
The Verge