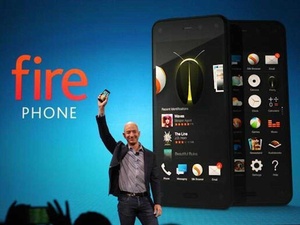 Earlier today, Amazon unveiled its first smartphone, the Fire Phone.
The company has long been rumored to be building their first device, dubbed the "3D phone" and they did not disappoint today, showing off a phone with mid-range specs but a plethora of intriguing software and hardware features.
Unfortunately and stupidly, the company decided to stick all of its eggs in one basket, making the device an AT&T exclusive and locking out 180 million Americans.
Hardware
On the hardware side, the Fire Phone features a 4.7"
HD
LCD display, with 1280 x 720
resolution
at 315 ppi, and under the hood is a 2.2GHz Quad-core Snapdragon 800 CPU, with Adreno 330
GPU
and 2GB of
RAM
. At 5.6 ounces, the device is relatively heavy, and the design is plain but features both metal and rubber.
The smartphone has a 2.1MP front camera, a 13
MP
rear-facing camera with multi-frame HDR, auto focus, optical image stabilization, f/2.0 5-element wide
aperture
lens, LED flash and four other cameras on the front for 3D. The base model has 32GB internal storage, the phone runs on Amazon's own FireOS 3.5 and offers unlimited free Amazon cloud storage for extended storage.
Among more standard features are 802.11a/b/g/n/ac Wi-Fi,
Bluetooth 3.0
(why is there no 4?) and is
NFC
enabled. The phone has dual stereo speakers with
Dolby Digital Plus
audio processing.
Dynamic Perspective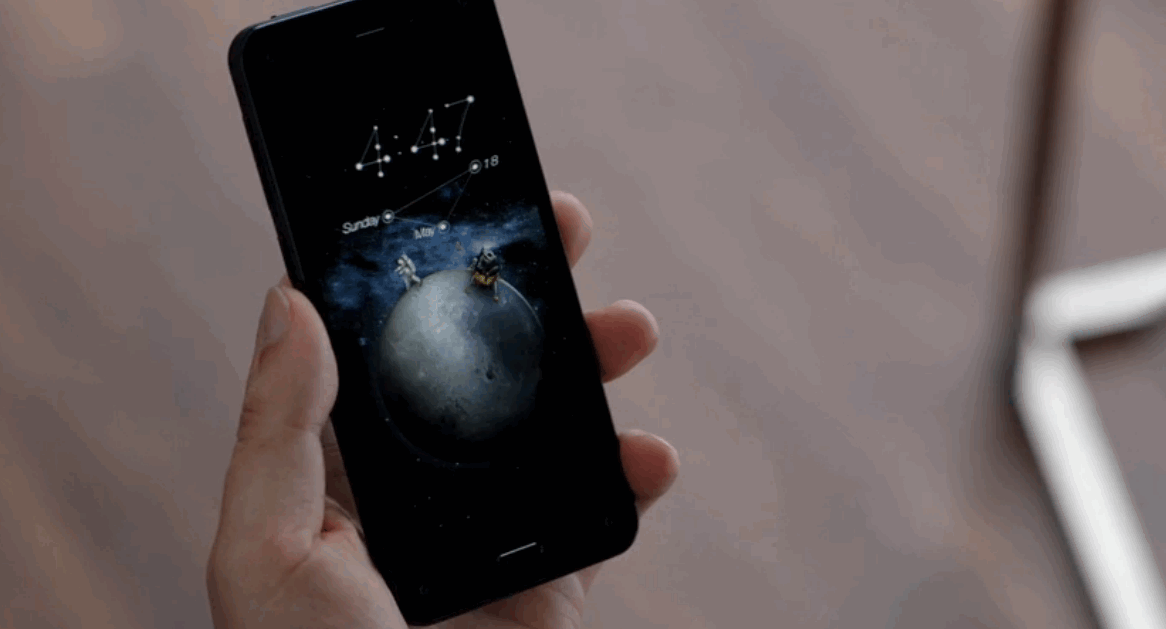 The Fire Phone does support 3D as expected. Dubbed "Dynamic Perspective," the 3D allows you to view images from different perspectives and angles depending on how you tilt the phone. CEO Jeff Bezos showed off shopping for dresses, tilting the phone to see the dress from different angles.
For gaming, the dynamic perspective could be the next step, as moving the phone allows you to see different areas of a game's environment. Amazon also showed off its own Fire Maps app, a navigation app that will display all buildings in 3D angles. If it works, the depth should be pretty great but also not too useful in real-world situations.
The cameras/sensors on the front track your head movements and have infrared lights for low-light conditions, as well.
You can also use the dynamic perspective to navigate with one-handed shortcuts. For example, if you tilt quickly to the left, you can bring up system menus and notifications.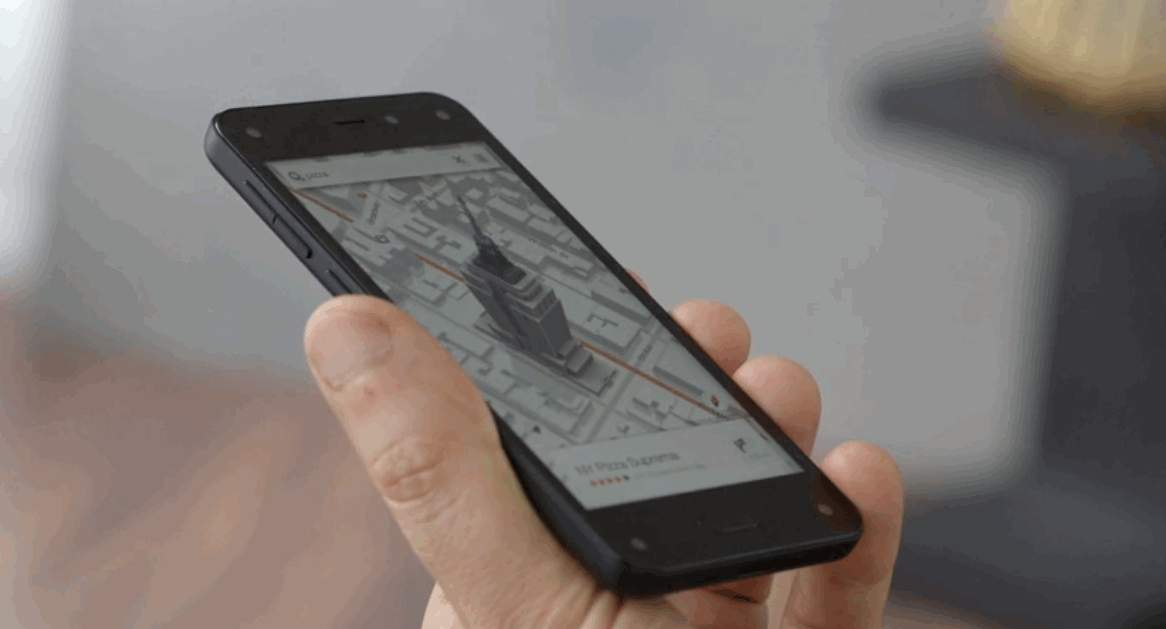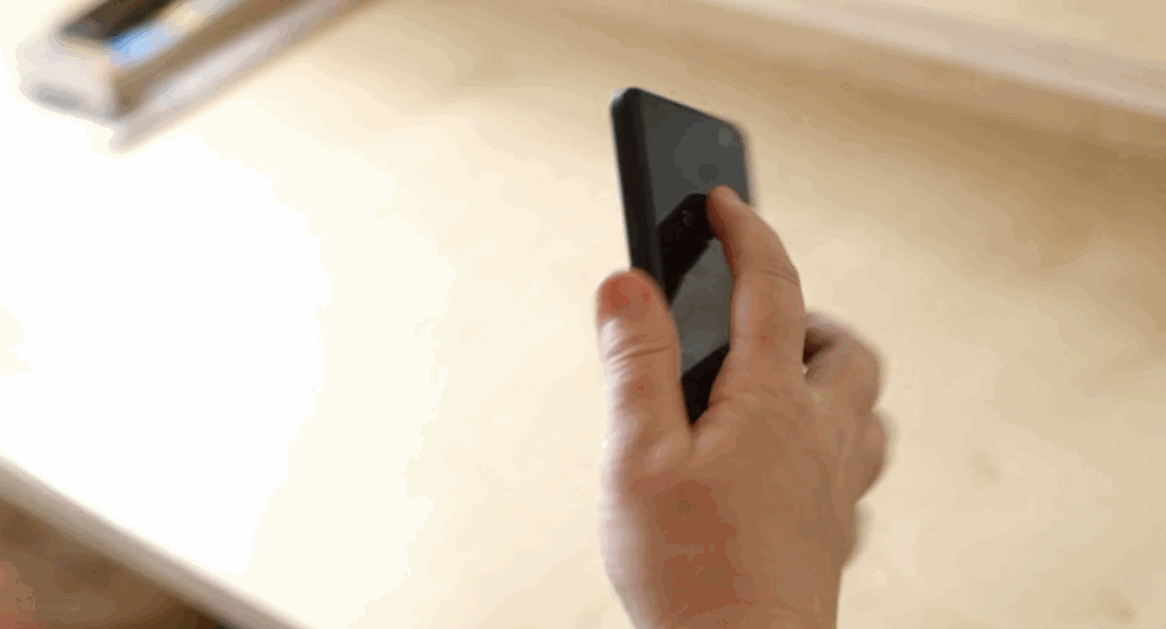 Firefly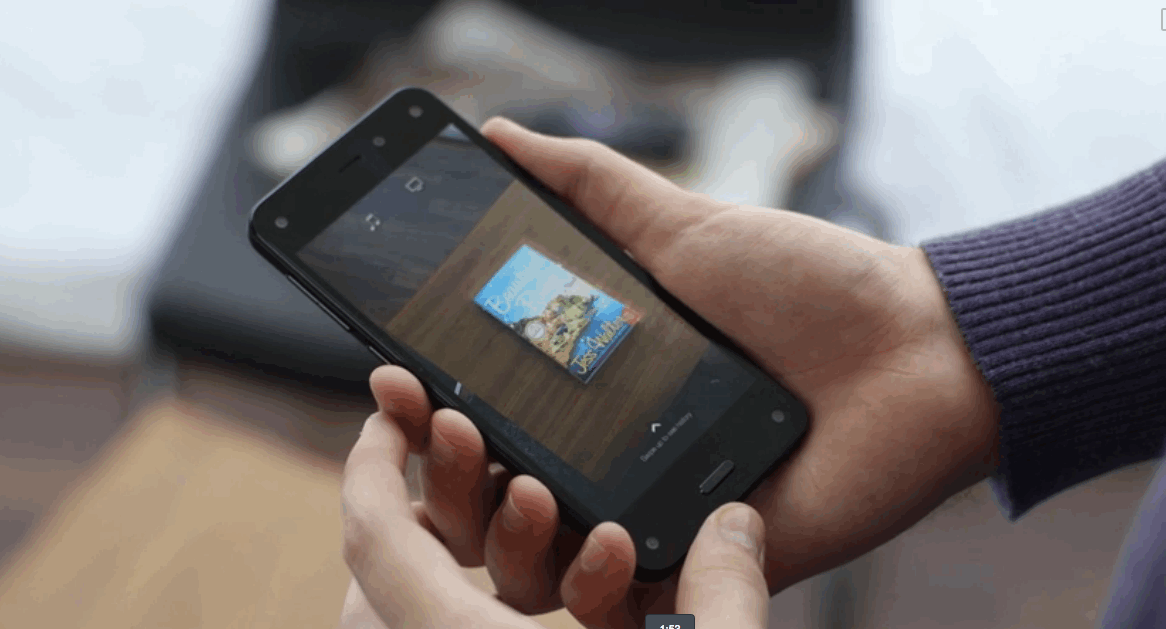 Another completely new feature is 'Firefly,' which has its own hardware button. The technology can automatically recognize over 100 million items and URLs, right through the camera. For example, holding the camera up to a book and pressing the button will quickly bring up the information of the book and add the information to Firefly's history. You can also add quickly buy it through Amazon with one-click and send ebook to the Kindle.
Those impulse buys you've been trying to stay away from will now be almost impossible to resist. Scary.
Firefly can also function as OCR for business cards and numbers on flyers, and could be a future killer app once developers start working for it. One example cited was that apps like MyFitnessPal could offer full nutritional info for food and drinks just by pointing at the item.
Everything Else
Amazon didn't stop there. The interface of Fire OS has been rehauled for version 3.5, allowing for easier performance of tasks like viewing your recent photos without having to head to the gallery app.
The phone has all the popular Kindle tablet features, as well, including X-Ray, ASAP and Whispersync. X-Ray allows you to bring up full info about what you are watching just by pointing at the actor, show, or scene. ASAP predicts what video content you are going to watch and loads it in the background to avoid any kind of lag or buffering. Whispersync allows you to read, watch or stream something on your phone and have it continue right where you left off on another Kindle device or a Fire TV set-top.
"MayDay," Amazon's 24/7 support, is also included, with Bezos saying will get you connected with a rep, via audio or video, in under 15 seconds.
How much? Any goodies?
Amazon has also thrown in some goodies with the bundle, including premium magnetic headphones that do not tangle and a free year of Amazon Prime, which now costs $99 per year and gives access to free two-day shipping on millions of items, free
streaming
music and free movie and TV streaming.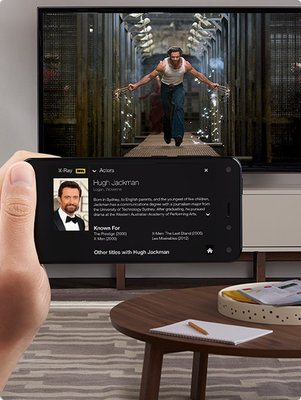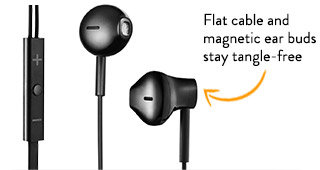 The device costs $650 without contract, or $200 on-contract with AT&T, but it is an exclusive so Verizon, Sprint and T-Mobile users are out of luck until someone unlocks the device. The phone goes on sale on July 25th. Get it here:
Amazon Fire Phone