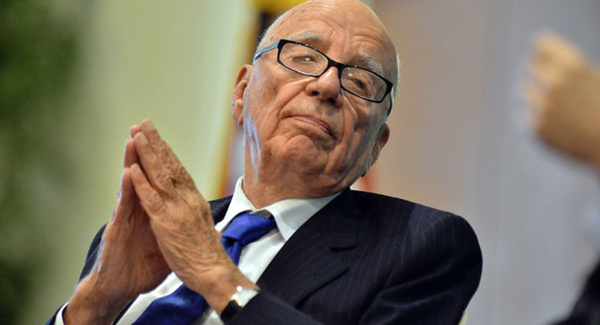 The media industry went berserk today when it was discovered that Rupert Murdoch and 21st Century Fox had bid $80 billion for Time Warner and its prized possession: HBO.
Time Warner turned down the proposal but many say the saga is nowhere near over. Murdoch is said to be determined and higher bids are likely coming.
A merger of the two companies would create a behemoth. Besides HBO, the companies would control Fox broadcasting, Warner Bros. studios, and 20th Century Fox. One notable takeaway from the reports is that Fox planned to sell CNN if it acquired Time Warner, which it hopes would allay some anti-trust fears.
The industry is ripe for mergers, especially as cable companies head towards mergers and better leverage in content negotiations. Before the Time Warner bid, Fox had been considering buying Scripps, the owner of HGTV and Food Network, and Univision, the largest Spanish language cable network.
In addition, the takeover would give Fox major broadcasting rights for NBA, NCAA and MLB sports, on top of their current NASCAR and other rights.
In their rejection of the offer, CEO Jeff Bewkes says
"our business plans will create significantly more value for the company and our shareholders, and that's superior to any proposal that Fox is in a position to offer."
Also, other potential partners like Comcast and AT&T are in the middle of consolidations that may or may not go through, so Time Warner believes it is not a great time to take a takeover offer.
Source:
NYT