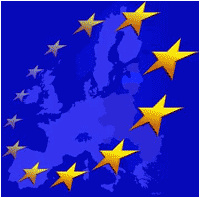 As part of their
resolution
of a European Commission concern, Google has announced that it will no longer call free games that also include in-app purchases "free."
The EU asked both Google and
Apple
to change the way they market such apps in their app stores, including informing customers about how payments work and adding game developer's contact info.
Besides ending "free" as a term, Google will also create "targeted guidelines" for the games that prevent encouraging kids to buy in-app items.
While Apple disagrees, the EC also says the iPhone and iPad maker has "regrettably" not provided any solutions for the same concerns but has promised to.
Apple responded quickly to the remarks:
"Apple takes great pride in leading the industry in parental controls that are incredibly easy to use and help ensure a great experience for parents and children on the App Store. The parental controls in iOS are strong, intuitive and customizable. And over the last year we made sure any app which enables customers to make in-app purchases is clearly marked. We've also created a Kids Section on the App Store with even stronger protections to cover apps designed for children younger than 13.



These controls go far beyond the features of others in the industry. But we are always working to strengthen the protections we have in place, and we're adding great new features with iOS 8, such as Ask to Buy, giving parents even more control over what their kids can buy on the App Store.

Our goal is to continue to provide the best experience for our customers and we will continue to work with the EC member states to respond to their concerns."
Source:
Engadget