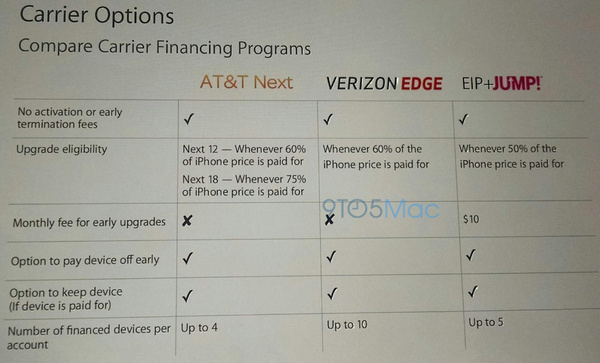 According to new reports, a vast majority of the Apple Stores in the U.S. will begin offering iPhones with carrier financing programs later this month.
The iPhones will be available with AT&T Next, Verizon Edge and T-Mobile Jump all of which allow buyers to get the latest device at $0 down (or sometimes more) and then pay a monthly finance charge until the device is paid off or until you move on to the next device.
If accurate, the reports claim Apple will roll out the pilot program on August 20th.
Check the leaked internal slide below, via
9to5Mac
: