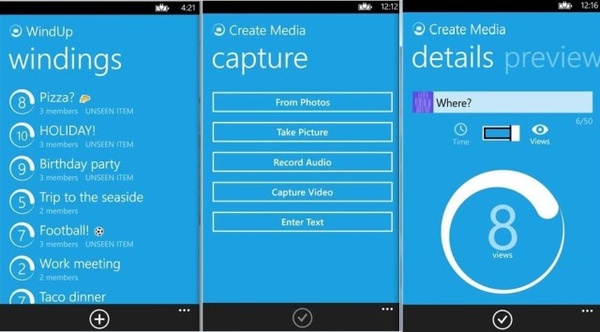 Microsoft has built an app that will rival the popular market leading Snapchat, dubbed "WindUp."
WindUp works similarly to SnapChat in that it allows users to send messages and other media to friends and family that destroy themselves in a few seconds.
Sources say Microsoft chose the name as it is made to "'wind up' your friends as they race to see what you've posted." That being said, Microsoft is not known for pushing the boundaries of creativity with their brand names.
Unlike Snapchat, the WindUp app for Windows Phone will not require Locations Services permissions, which should be a relief to those who don't like apps following you.
Try it
here
.