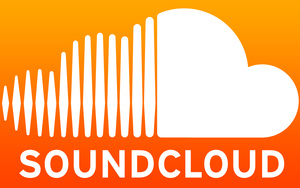 SoundCloud, the extremely popular streaming site that allows anyone to upload audio, will soon have a business model.
Tracks from major artists have become hits thanks to SoundCloud, as have podcasts and many an up-and-coming DJ. Until now, however, artists nor labels were compensated, which is part of the agreement when uploading audio.
The company recently announced that it now has 175 million monthly listeners, more than double that of Pandora, and over four times the number of Spotify active listeners.
As part of a new licensing deals with entertainment companies, SoundCloud will also start offering advertising. Artists and labels will also be able to collect royalties as part of the deal, making the company "legit" in the eyes of the industry. In the near future, SoundCloud will also offer a paid subscription to skip ads, just like Spotify and Pandora do.
In addition to the new deal, some of the labels and indies are negotiating for equity stakes in the company. In exchange for the stakes, the labels have agreed not to sue SoundCloud for any past copyright infringements, a very big deal for a startup. That being said, the labels have not secured the deals just yet, as it is hard to figure out royalty compensation for many of the tracks, which can include mashups.
The company has raised over $100 million from venture capitalists, and could be valued in the billions if it were acquired or went public.
Source:
NYTimes