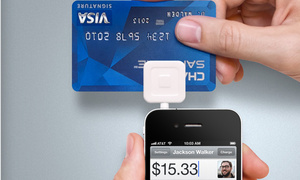 Earlier today, TechCrunch reported on Square's recent $100 million raise, at a $6 billion valuation that firmly places the mobile payment service as one of the hottest tech startups in the world.
Interestingly, the report also claimed that Apple had talked with Square over a possible acquisition, but that Square was the one to walk away. Read the report:
"Separately, TechCrunch has heard from multiple sources that Square and Apple were recently in acquisition talks, but that Square walked away. Apple wanted the company to come aboard, according to one source, but the discussed price was a sticking point: The tipster held that Apple wanted to buy Square for less than half of the $6 billion valuation it eventually would raise at (around $3 billion). Square, valued at the time at a firm 66 percent delta to that price point, declined to accept.

Apple also showed Square a software register, restaurant and spa booking services and a payment system for iPhones said the same source. This did not sit well with Square execs, who felt like the products would compete with their own offerings."
Longtime Apple insider Jim Dalrymple was quick to refute that report, however, simply saying "nope" to the fact that the talks even happened. We tend to agree with the latter, as there is no way Apple could justify paying $3 billion or more for a hardware based solution when they were working on a digital solution for mobile payments.
Source:
The Loop