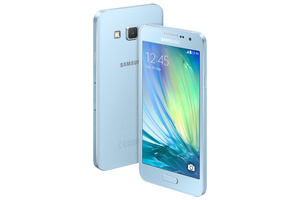 Samsung has introduced their new Galaxy A3 and A5 smartphones this week, taking a step away from the large plastic Galaxy S devices and showing off slim, metal devices it hopes can appeal to more people.
The two devices are slim, at just 6.7mm and 6.9mm thin, and include nice perks for avid camera users, including a 5MP "selfie" camera on the front.
Armed with a small 4.5-inch screen (960 x 540 resolution), the A3 has a 1.2GHz quad-core processor, 1GB RAM, 16GB internal storage, an 8MP rear camera, a microSD slot, LTE support and runs on Android 4.4.4.
The A5 is the higher end device, with a five-inch screen (unclear if 720p or 1080p), 2GB RAM, a 1.2 GHz quad-core processor, a 13-megapixel camera on the back, 16GB internal storage and a microSD slot.
Samsung recently announced its worst quarter in years, as revenue stagnated and the company promised a turn around and more desirable phones.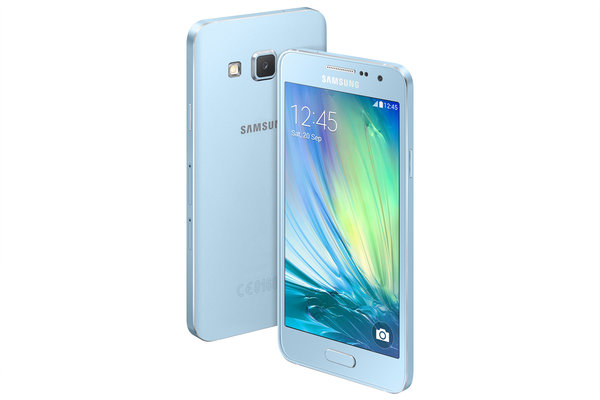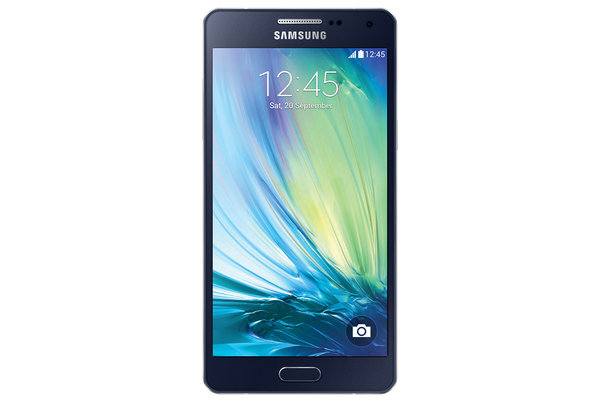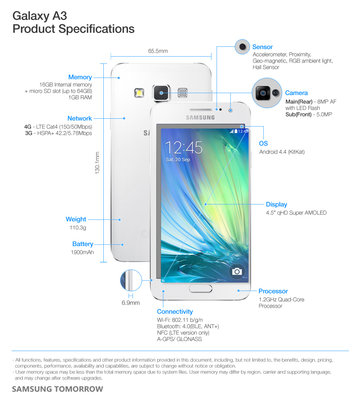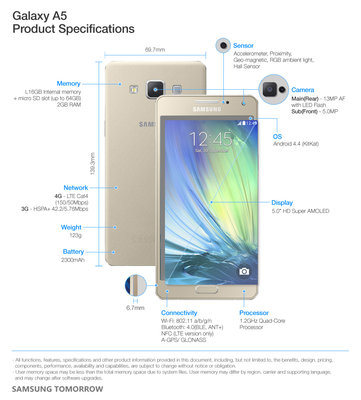 Source:
Samsung