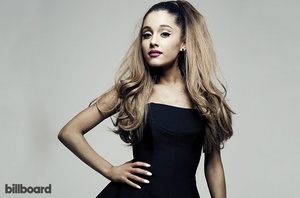 Billboard has announced that it will begin counting plays from streaming services when calculating its namesake music rankings.
1500 streams via sites like Spotify, Rdio or Beats Music will now equate to one album sale. Additionally, 10 individual song downloads will also count for one album sale.
The Billboard 200 chart is highly regarded as the most important album sales chart in the industry.
Interestingly, the move follows Taylor Swift removing her catalog of music from Spotify in a high-profile attack against streaming in general. Swift, who has the top selling album of the past few years, believes that steaming devalues artists.
"Adding streaming information makes the chart a better representation of music consumption activity,"
says Silvio Pietroluongo, VP of charts and data development at Billboard.
"While an extremely valuable measurement, album sales would mostly capture the initial impulse only, without indicating the depth of consumption thereafter. Someone could listen to the album just once, or listen to one track or a number of tracks 100 times. We are now able to incorporate those plays as part of an album consumption ranking throughout one's possession of an album, extending beyond the initial purchase or listen."
"With current On-Demand audio play counts exceeding 100 billion so far this year, this method of consumption has redefined the way success is measured in the music industry,"
added David Bakula, SVP Industry Insights, Nielsen Entertainment.
"Nielsen's recent Music 360 report reveals that streaming has seen substantial gains in popularity with consumers, with nearly 80 percent of music fans reporting that they have streamed music in the last six months."
Source:
Billboard