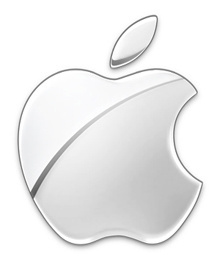 According to attorneys representing consumers in a class action antitrust suit against Apple, the Cupertino giant was deleting songs from iPods that were bought from iTunes' rivals.
Consumers would purchase music from sources other than iTunes - Amazon for example - and then store it on an iPod. Later, when attempting to sync the iPod with iTunes, an error would reportedly occur instructing the user that factory settings must be restored.
If the user went ahead and restored the settings, songs purchased from rival sources would be lost, according to attorney Patrick Coughlin, who made the claim to jurors in the U.S. District Court in Oakland, California.
Furthermore, Coughlin asserted that Apple directed the system not to inform users of the problem, which occurred frequently between 2007 and 2009.
Attempting to explain the actions to the court, Apple security director Augustin Farrugia cited fears of hacking, and said it was a legitimate security measure. He said Apple didn't provide a more detailed explanation because they didn't want to confuse users.
Apple paranoid about iTunes / iPod hacking?
Farrugia even name-dropped "DVD Jon", referring to Jon Lech Johansen who was responsible for the DeCSS decryption tool that made it possible to rip the contents of retail DVDs back in the late '90s. Later, in 2004, Johansen got under Apple's skin with a tool called PlayFair, intended to be a solution for the "FairPlay" digital rights management Apple initially used to protect iTunes songs from piracy.
This, and the actions of other hackers including "Requiem" made Apple very paranoid, according to Farrugia, adding that the security measures leading to a loss of some songs were intended to protect consumers from hacking.
The plaintiffs are seeking $350 million in damages, which potentially could triple under antitrust laws.
Sources and Recommended Reading:
Apple Deleted Rivals' Songs from Users' iPods: blogs.wsj.com
Jon Johansen's PlayFair decrypter for Apple iTunes: www.afterdawn.com (2004)