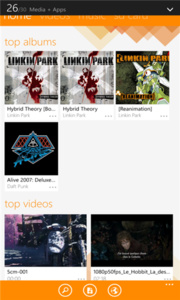 Microsoft has finally approved the app, and Windows Phone owners can download it now.
The massively popular desktop media player VLC is now available in an early beta form on Windows Phone devices, with an official launch likely due before the end of the year.
VLC has been around in different stages of completion for Android and iOS for some time now, and the apps are popular due to their ability to play MKV, AVI, MP4 and other popular media file types that the native media apps cannot. Apple removed VLC for iOS with the launch of iOS 8 and it has still not returned, giving Windows Phone users a big leg up on the operating system.
Windows Phone has been sorely lacking such an app, but with VLC, that time appears to be coming to an end.
Source:
Windows Phone Store