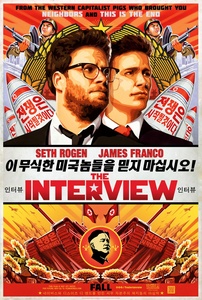 According to Sony Pictures, 'The Interview' made $15 million in revenue in online sales and rentals during its first 96 hours of availability.
After the major theaters balked at playing the film on the big screen, Sony decided to release it on Christmas as a $6 rental or a $15 purchase via Xbox Video, Google Play and a few other proprietary on-demand pay streaming sites.
The studio said there were about two million transactions in total but Sony did not break down how many were sales versus rentals.
While the majors did not release the film, a few independent theaters played the movie on about 300 screens, generating an additional $3 million from Christmas until Sunday.
Source:
NYT