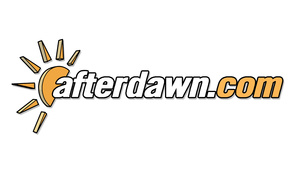 Now that the year 2014 is almost in the past, it is time to take a quick look at the past year and wish all of you a happy new year for 2015!
Mobile revolution is reality
It has been evident that some of the most interesting technological development during the last few years has happened in mobile technology or in closely-related cloud services. This year finally underscored this fact for traditional online publishers, too, when suddenly, all over the world, websites started to realize that their audiences are rapidly moving to mobile.
For some of AfterDawn's services, this is already the reality -- one of our sites already has more than 50 percent of its traffic from mobile. And this trend is not going to end, but rather, will accelerate in the future. Thus, all websites must decide if they want to be relevant in coming years and adapt accordingly: responsive design, mobile apps, etc. are going to be even more important in future.
HIGH.FI news aggregator service
Our biggest new service of the year was a news aggregator service called
HIGH.FI
– a service that aggregates and categorizes news headlines from all over the world and presents those in chronological order.
The big thing we decided to adapt with the HIGH.FI service was the leap into "open platform" model. We decided to make the service open for everybody to use and launched an
open API
for the site, so developers can build mobile, web and desktop products easily utilizing the data we gather.
Furthermore, supported by the API, we also launched our first-ever mobile apps, by launching official clients for
Android
and
Windows Phone 8
.
AfterDawn forums and xenForo
In summer, we finally switched our
AfterDawn forums
to use the
xenForo
forum engine. This was a tough decision for us, especially mentally, since it marked the first time ever that any of our site's services was running on top of someone else's code rather than our own.
But the switch has been welcomed pretty nicely -- mobile usage has increased and people seem to have adapted to the new platform pretty well.
Plans for the 2015?
In next few weeks, we'll launch a completely new version of AfterDawn's news section, marking the first time since 2009 we have changed our site's layout dramatically. That launch will be followed by rollout of the same design to other site areas during the Spring and Summer months
(software downloads, forums, etc)
. Thus, AfterDawn will become – finally – a mobile-compatible site with responsive design.
Happy new year 2015!
As always, I'd like to thank you all – current and former co-workers, moderators, users and followers – for the past year, and, of course, to wish you a very happy new year 2015!
Petteri Pyyny, CEO
AfterDawn Oy