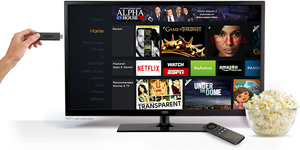 In addition to Netflix the e-commerce giant Amazon is trying to fight against the Hollywood's overbearing control over TV shows.
Now Amazon
has signed
the legendary Woody Allen for an upcoming TV series.
The details are still extremely scarce. Amazon told that the series will feature all new 30 minute episodes but of what nature is yet unknown. The show will be written and directed by Allen.
Woody Allen himself doesn't have more details, saying: "I don't know how I got into this. I have no ideas and I'm not sure where to begin. My guess is that [Amazon Studios'] Roy Price will regret this."
The series will premiere next year on Amazon Prime Instant Video. What kind of plot or who will star the series are obviously completely undisclosed.