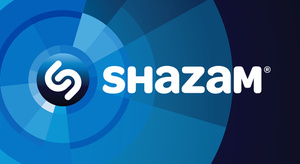 The popular music discovery app Shazam is now valued at $1 billion after having raised $30 million in new funding.
Shazam did not say who invested, but did say that the new round from a whole set of new investors.

If you have a mobile device, you have more than likely heard of Shazam. The app/widget can recognize what song is playing and save your "tags" to a list so you can purchase it, see the lyrics, or watch the music video right from your device or later at home.

Shazam started in 1999 as a text/voice call-based service where you called a number, held the phone up to the radio/speaker/etc and waited to receive a text response for the name of the artist and the song title. The app became widely popular for the iPhone when it launched in 2008.

Since it started, Shazam has raised $125 million, and the most recent funding values the company at $1 billion despite never making a penny of profit. The company currently receives commission on sales of tracks that are tagged and then purchased through the app. Advertisers and TV shows can also pay to be included in the service, so that consumers can tag commercials and episodes.