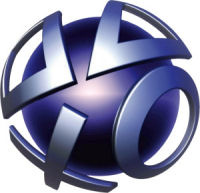 Sony has announced today that is taking claims to settle the class action lawsuit that was brought against it over the massive PlayStation Network hacking in 2011 that took down the network for a week and saw the personal details of nearly 100 million people stolen.
Reads the settlement page:
"There is a proposed settlement with Sony Network Entertainment International LLC ("SNE"), Sony Computer Entertainment America LLC ("SCEA"), and Sony Online Entertainment LLC ("SOE") in a class action lawsuit about the illegal and unauthorized attacks in April 2011 on the computer network systems used to provide the Sony PlayStation Network, Qriocity, and SOE services (the "Intrusions").

Accountholders can get benefits if they had a PlayStation Network ("PSN") account, a Qriocity account, or an SOE account at any time before May 15, 2011."
There are, sadly, quite a few restrictions including Sony looking into how active your account has been since the hacks and whether you have any credits in your account. Also, the options depend on whether you took advantage of the freebies the company gave out in 2011 as part of their 'Welcome Back" promotion. Regardless, you are either going to get a free old game, free themes, or a free 90 day subscription to PS Plus, but current subscribers are not eligible.
Source:
PSN Settlement