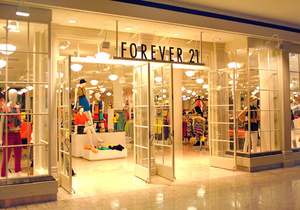 Popular fast fashion retailer Forever 21 has been sued by Adobe, Autodesk and Corel over their alleged use of pirated software including Photoshop.
Adobe filed suit claiming that they found 63 instances of copyright infringement for software such as Photoshop, Acrobat and Illustrator and Autodesk and Corel found instances of pirated copies of Autodesk, WinZip and PaintShopPro.
The company claims to have registration numbers and dates for each instance of piracy, which it claims is "willful, intentional, and malicious copyright infringement." The companies have asked the court for an injunction and damages to cover lost revenue, court costs, and additional damages for willful infringment.
Forever 21 had revenue of $4 billion last year so it is unclear why employees were using pirated software on their systems.
Source:
Adobe