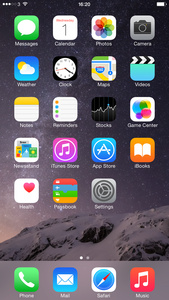 Unlike Android, that remains wildly fragmented, Apple's latest operating system has seen mass adoption from iPhone and iPad users.
According to the Cupertino giant, iOS 8 is installed on 72 percent of iOS devices, up from 68 percent last month.
The number is particularly notable because of how many issues iOS 8 has had since launch. The original launch of iOS 8 was met with a few bugs, especially Wi-Fi issues. iOS 8.0.1 was a disaster and even led to some devices being bricked before Apple pulled the update. Subsequent updates have added stability and it appears that adoption has followed.
Google's latest Android, version 5.0, was released in November and is installed on just 1.6 percent of devices.
Source:
Apple