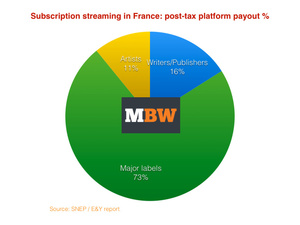 Thanks to a new report from Ernst & Young in conjunction with French record label trade group SNEP, we can see that artists and songwriters continue to get screwed by the major record labels.
The report broke down where the money that consumers are paying towards Deezer and Spotify really goes; and it's not going into the artist's pockets.
Of the 9.99 euros that are paid for a premium subscription to either service, 46 percent goes to the labels, 21 percent goes to the actual platform (making sure Spotify stays up and running for example), 17 percent goes to tax, 10 percent goes to the songwriters and publishers and just 7 percent goes to the artists. For those keeping track, that's 70 cents going to the artists for every $10 that is brought in.
If you do not include taxes or platform costs, the chart looks even more embarrassing, with the labels taking 73 percent, songwriters taking 16 percent and artists getting 11. Pretty stark. These figures are not including the other fees and import royalties that many artists have built into their contracts even though digital music does not have returns or breakages.
Judging from this report it is very clear why artists like Taylor Swift have pulled their music from streaming services: it's just not worth it when the label is taking all of their money.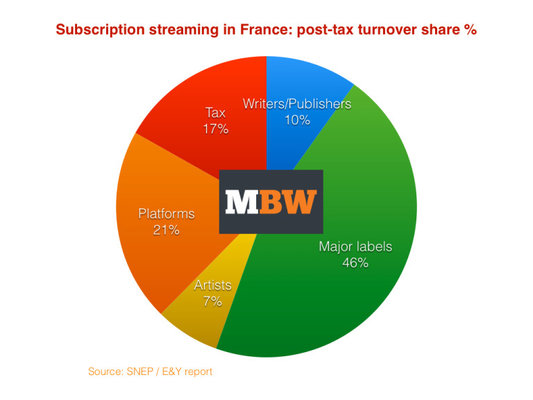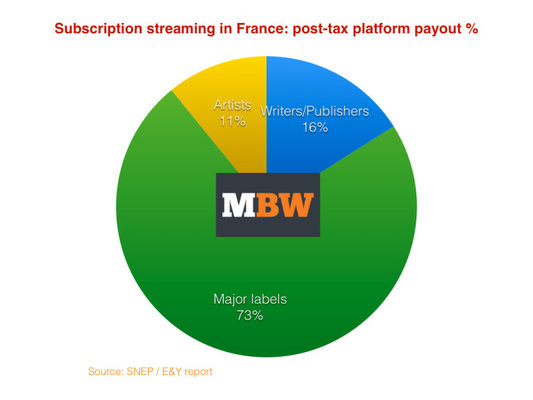 Source:
MBW