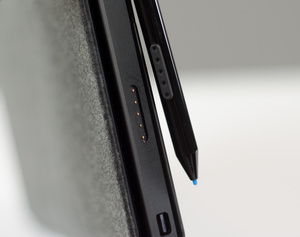 Microsoft has acquired Israeli digital pen maker N-trig, the company that has been making the pen for their Surface Pro tablets.
Details were not disclosed but most reports have the purchase price at around $200 million.
The deal makes sense for both companies since Microsoft was already accounting for 79 percent of their revenue and was also a large stakeholder. N-trig also had some recent financial troubles and its investors, who have invested $130 million since 1999, were urging a sale.
Microsoft does appear to have overpaid, given that N-trig lost $117 million in 2014 and had just $5 million cash left on hand.
Source:
Globes