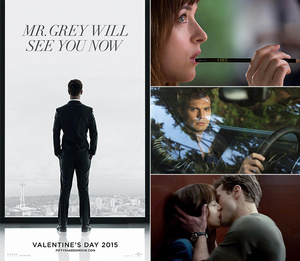 A number of Chinese streaming sites have backtracked on their promise to stream the uncensored full version of 'Fifty Shades of Grey,' citing 'special reasons.'
The movie, which features sexual bondage and has been a hit across the globe, set February box office records in the U.S. The book on which it is based upon, was a best-selling hit, as well.
LeTV.com, iQiyi.com and QQ.com had each said on Weibo that they would stream the film but just posted apologies.
"We pray that everyone won't have to watch a 'big-head' version when it becomes available,"
LeTV said, referring to recent films and TV shows that censor out low necklines by zooming in on the women's faces during scenes.
The aforementioned site did say it would release the uncut version for premium subscribers.
Source:
WSJ