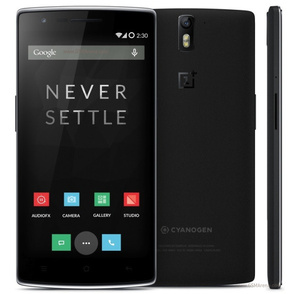 We now have some alleged details about the upcoming OnePlus Two smartphone that is set for release later this year.
OnePlus, a Chinese startup, became pretty popular for its high-end specs and low price. The device was also hard to get since OnePlus had a ridiculous invite system that has only since changed to a more open system.
According to the new reports, the new device will have "laser focus fingerprint identification embedded in the home button." In addition, the phone is said to look like the Oppo Find 7, which is another device with top specs and a low price, especially when compared to the iPhone and Samsung line of devices.
The new OnePlus Two is expected to launch in the Q3, and there will be more details likely in short order.
Source:
GizmoChina