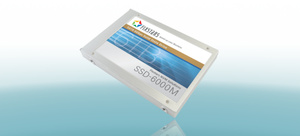 Fixstars has unveiled the world's first 2.5-inch 6TB SSD, the largest capacity drive in that form factor.
The company says the Fixstars SSD-6000M will use 15nm flash memory and have read speeds of 540MB/s and write speeds of up to 520MB/s for sequential access.
Satoshi Miki, the CEO of Fixstars Corporation, noted:
"The unparalleled performance of our previous model's (The SSD-3000M) sequential I/O helped propel our SSDs and garner lots of attention. Since many of our customers desire even greater capacity, I am excited to offer a new solution and grow the product line with the inclusion of the larger SSD-6000M. Since our SSD's capacity is now able to compete with high-end hard drives, we feel our product can draw the attention of data centers as well."
The drive is expected to ship in July, with an unknown price tag.
Source:
Fixstars